Episodes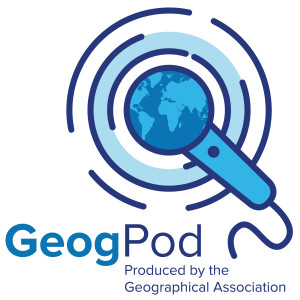 Thursday Aug 25, 2022
Thursday Aug 25, 2022
This week John speaks with Ilan Kelman, to discuss why disasters aren't natural, and why it is up to us to make the positive changes so that diplomacy can work for everyone. 
Links from the pod: 
Follow Ilan on Twitter or Instagram
Read Disaster by Choice
Read his papers:  Axioms and actions for preventing disasters and Does Nature Play Disaster Games?
See Ilan's talks on: What makes it tick? and The Curious Geographer on YouTube.

They look at a range of events and their impacts across the last decades and how political and social conditions can turn a vulnerability into a 'disaster.'
Series 10 of GeogPod is kindly sponsored by AQA.
Everyone has the potential to achieve, so we make sure that our qualifications give all students the opportunity to show what they can do and progress to the next stage of their lives.
Our UK qualifications are highly valued by employers and universities around the world.
As an independent education charity, our income is reinvested back into AQA's charitable activities, funds our cutting-edge research and supports our initiatives to help young people facing challenges in life realise their potential. Visit AQA for more info.