Episodes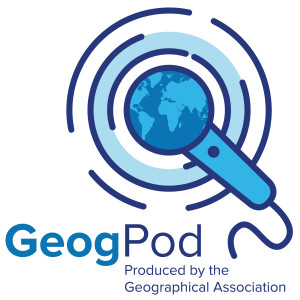 Thursday Aug 18, 2022
Thursday Aug 18, 2022
In this special, 60th episode of GeogPod, we hand over the guest seat to our stalwart presenter, John Lyon. 
As a longstanding member of the GA community, he answers questions sent in by staff and members about his experiences, and about what makes him passionate about geography.
Follow John at https://twitter.com/GAGeogger
Series 10 of GeogPod is kindly sponsored by AQA.
Everyone has the potential to achieve, so we make sure that our qualifications give all students the opportunity to show what they can do and progress to the next stage of their lives.
Our UK qualifications are highly valued by employers and universities around the world.
As an independent education charity, our income is reinvested back into AQA's charitable activities, funds our cutting-edge research and supports our initiatives to help young people facing challenges in life realise their potential. Visit AQA for more info.