Episodes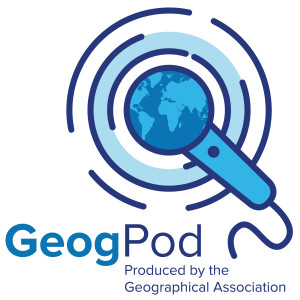 Thursday Apr 20, 2023
Thursday Apr 20, 2023
In this episode John Lyon discussed the topic of place with Professor Richard Phillips from the University of Sheffield. Richard was joined in this podcast by Tariq Jazeel and Maddy Starzak in the first ever live recorded episode from our Annual Conference 2023.
Richard Phillips, Professor of Human Geography at the University Sheffield, discusses some of his work on place, writing and fieldwork. His publications in this area include Fieldwork for Human Geography (2012) and Fieldwork for Social Research (forthcoming in 2023), both written with Jennifer Johns and published by Sage, and Creative Writing for Social Research (2021, Policy Press).  
Changing Place; Changing Places - An accessible resource for schools and teachers, available on RGS website here.  
Georges Perec's Geographies - Free-to-download book which includes readings of Perec and geographical fieldwork inspired and informed by Perec, including a chapter by postal worker and poet Kevin Boniface, featured in the podcast here.
This episode of GeogPod is kindly sponsored by OCR.
OCR provides a range of GCSE, A Levels and vocational qualifications to schools and colleges. They are committed to supporting teachers and students to achieve their full potential.
As a not-for-profit organisation, their success is measured through the impact and reach of their activities and contribution to helping students achieve their goals. One area of particular importance is addressing issues of equality, diversity and inclusion in education. At OCR they've already stepped up to this challenge – discover more about what they are doing, and how you can support them on their journey, visit their website.